Are you fond of an electric skateboard? If yes, then you will like to try it. Moreover, many professional and non-professional players love the electric one. It has raised the bars when it comes to skateboards. You can say that it is the better version of traditional skateboards. Therefore, we are going to see and learn about riding an electric skateboard. Let's get started.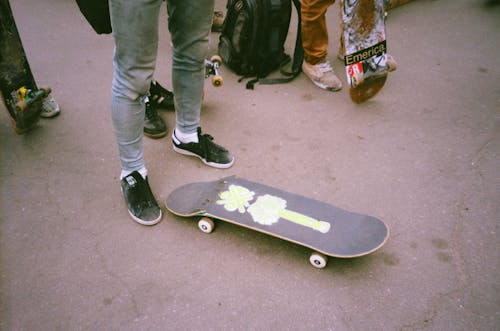 Electric Skateboard – Important Things You Should Know
While going for the electric one, you need to start with choosing the right skateboard. In general, experts suggest that you should be familiar with the control. Once you get to know the controls, the skater can ride effortlessly. In addition to controls, you need to learn the skateboarding fundamentals and execution process.
Apart from this, you need to follow some traffic rules for skating as well. Therefore, we are going to suggest some. Let's get started.
Watch Your Back And Front Foot
Which foot is the best while skating? The question is probably on many skaters' mind, and the simple answer is a front foot. Moreover, you need to learn two terms regarding skating, that is "goofy" and "regular." In general, goofy means that your right foot should be in the font while the left foot in the back. Use this technique while skating, and you can see that it becomes easy day by day.
Electric Skateboard – Right Stance
Having the right attitude while riding an E-board is very important, and it includes positioning as well. Therefore, while being on board, make sure that your feet are slightly wide apart. Furthermore, when you need to take a turn, then you should adjust according to the moves. In general, players tend to bend while making a turn. Once you start with the right stance, you can get along with the game well.
Open Your Throttle
Unlike traditional skateboards, traditional boards have a remote control option. Therefore, while skating, you need to figure out which button to press. Moreover, some skateboards are high speed, and thus then you need proper practice to ride it. Therefore, before you hit the road, make sure that you know the controls and basics of riding an e-board. To master these boards, invest your time in practice and then hit the road.
Electric Skateboard – Making Safe Turns
While taking turns, you don't have enough time to think about the techniques. Moreover, the electric one is different from the traditional boards. Therefore, do check their weight, length, and width so that you can maintain stability. Being stable while taking turns is the key to safe, clean, and proper landing. Thus, pay attention to this tip, and your landing will gradually improve.
Conclusion
Riding electric skateboards are different from riding traditional boards. Therefore, you need to be familiar with the features of it. Moreover, try to learn about it first, get used to control, and then use them. Furthermore, invest in good e-boards as the cheap one isn't efficient. You need to choose the one that is proper for riding and gives you an excellent skateboarding experience.